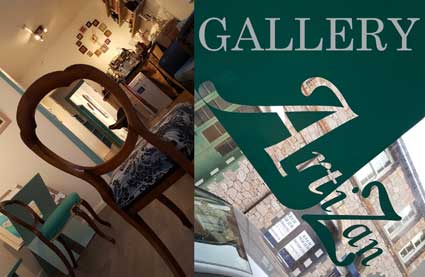 This series is inspired by my travels for the past 20 years to Thailand and the amazing world within their Buddhist temples.
Gold leaf, colour and humbleness was the thought in mind while I painted and I am very excited to see this exhibition up and on the wall.
To the left are these fantastically framed originals that are painted on canvas and I have nine on show at this exhibition.
The finish is sublime with museum non reflective glass that just makes the art jump out to you and the subtle silver with red shadow frame brings the art all together
Also visit the show to see my cute
ASIAN PAINTED PIGS and my PAINTED BUDDHA'S HEAD