ABOUT - Info of my trail so far and my story too.
some amazing photo's with paintings in clients homes and offices. - Nice! ⇩
These 2 were from my 2015 beach Holiday series and the shape of the canvas was a new thing at the time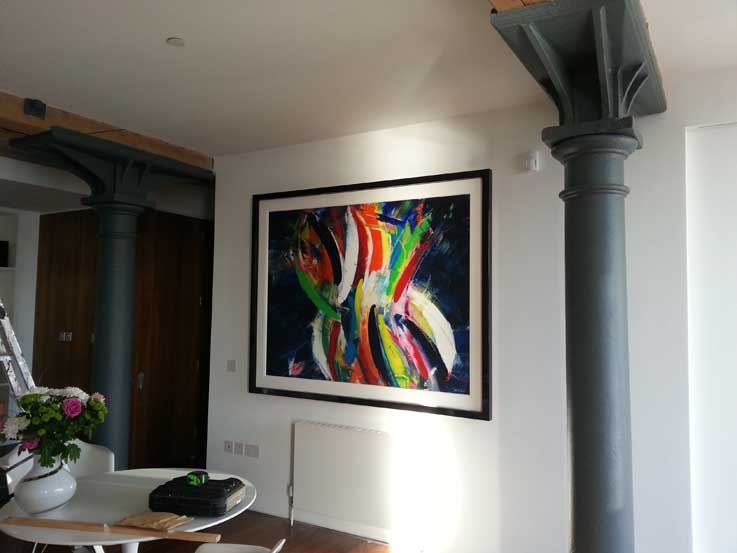 This Painting "Regatta by Night" in a very high class appartment in the Royal William Yard here in Plymouth.
Journey into Nature
Journey into Nature is a paintings commisioned for an amazing house in South Wales
⇨⇨⇨⇨